The StereoTrader forexPro edition deserves its own name, as some of the StereoTrader functions were initially developed in cooperation with Thorsten Helbig from ForexPro-Systeme. Thorsten Helbig was, so to speak, the godfather for the platform and is a partner from the very beginning. 
His AddOns euroPro and DowPro, which he uses in his almost daily live trading webinars, are of course adjusted and optimized for this edition.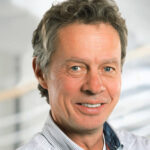 Thorsten Helbig is an expert in Forex and DAX trading. He developed his own trading platform and trading strategies for his company forexPRO-Systeme.
He shares his knowledge and experience with interested traders in seminars. Because "the Forex market has undergone a considerable transformation in recent years – not least caused by the financial crisis in 2008. This does not make it any easier for all traders".