A success-tested set of rules, a plan and consequence: these are the three essential success factors with which you earn money on the stock exchange regularly. And you will be surprised, how fast you can learn these three success factors.
Mike Seidl offers an upgrade to the professional league with the Investorenschule: How professional traders think and with which technology they simplify their work.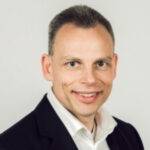 For Mike Seidl it was clear early on that he would one day live from trading on the stock exchange. After working for a leading European credit institution, he spent many years working with wealthy clients to develop strategies for investing their capital profitably. He conveys this knowledge in seminars and coaching sessions.

Since 2016 he has been AgenaTrader's exclusive training partner in the field of market techniques and writes articles about trading strategies on the stock market as a freelance editor for Trader's Magazine.